Audition Information
All are welcome at show auditions. Auditions typically consist of cold readings, with a singing component for musicals. Different shows may have different needs, so please check out the individual show pages below to find out more.
Everyone attending Town & Gown auditions must be fully vaccinated. Also, beginning June 1, 2022, if eligible, a booster shot is required to be considered fully vaccinated (14 day rule mentioned above applies here as well). This rule also applies to anyone accompanying auditionees that wish to wait inside the theater.
Proof of full vaccination and photo ID will be required prior to entry. ID Exceptions will be made for auditionees under the age of 18.
If you will not yet be fully vaccinated at the time of auditions (but will be by the first rehearsal), please contact the director to arrange a Zoom audition instead at auditions@townandgownplayers.org.
Everyone at auditions must wear a mask, except for the auditionee(s) when they are actively auditioning. Two-ply cloth face masks, surgical masks, singer's masks and respirators (N95, KN95 or KF94) will be allowed. Single-ply face masks, gaiters and bandanas are not acceptable. The time spent unmasked should be as minimal as possible. Masks must be worn correctly (covering the nose and mouth).
Singer's masks can be found at www.broadwayreliefproject.com/singersmask.
If you do not feel well, STAY HOME (and arrange a ZOOM audition).
Please do note that once a show is cast, Town & Gown requires all Main Stage cast and crew participants to be current members in good standing. A one-year membership or renewal costs $20 and involvement in a show comes with a complimentary $20 ticket; please speak with the show's director or our Membership Chair if these dues will cause financial hardship and alternate arrangements will be made. Membership issues should be resolved prior to the show's opening.
Audition Dates: April 17 and 18
Show Dates: June 16-18 and June 22-25
The middle school spelling bee is a terrifying memory for many. But when you add singing and dancing and put it on stage, it becomes H-I-L-A-R-I-O-U-S.
read more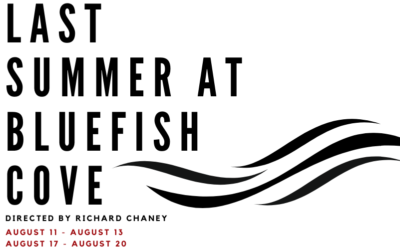 Audition Dates: June 19 and 20
Show Dates: August 11-13 and 17-20
Lil and her female friends have been coming to the cove for years. But how will they react when a woman fleeing her marriage stumbles into their vacation colony?
read more