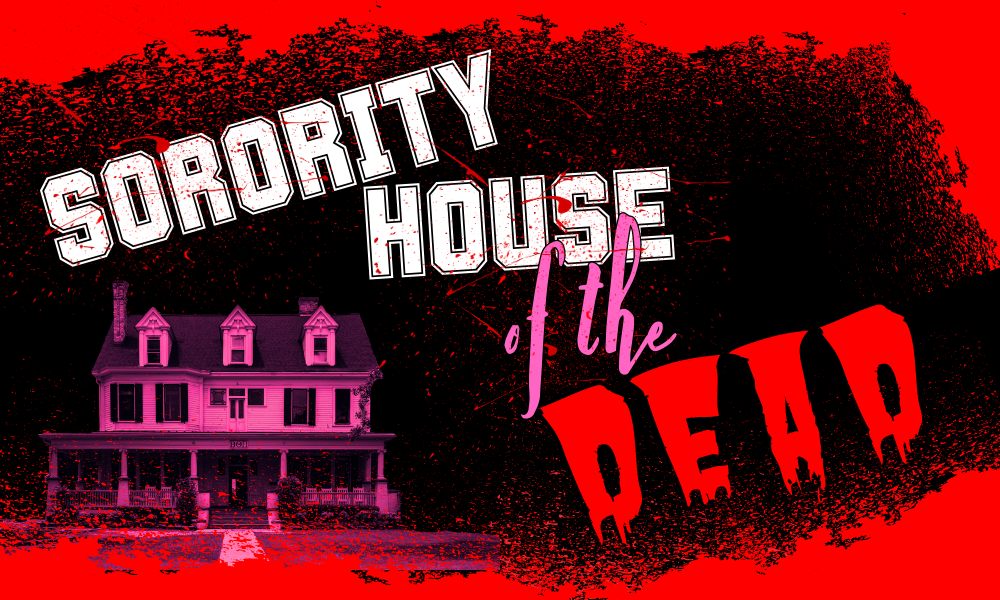 Written by Mitch Brian 
Directed by W. Steven Carroll
Audition Dates: Sunday, October 1 and Monday, October 2, 2023
Call Back Date: Tuesday, October 3, 2023
Show Dates: December 8-10 and 14-17, 2023
It's 1987 and the sorority sisters of Delta Pi Sigma are looking for new blood. Three newbies to the rush party discover the the sisters are "like, totally vampires." This goofy, gory, glorious homage to the horror movies that ruled the video stores of the 1980s has it all: Big hair! Broad shoulder pads! Buckets of blood!
NOTE: All ages, genders, and types wanted.
-While parts may present as male or female, gender identity will not exclude someone from consideration.
-Part of the fun of an 80s horror send-up is, just like in the movies, a 40-something can claim to be an 18 year old college freshman.